Like everyone else we've been on an enforced break due to the pandemic. Now that things have finally settled down we're able to get back to normality!
This years lineup is still being put together, but we have the first three artists for you already!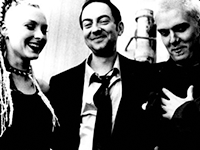 CAT RAPES DOG is one of the Swedish pioneers of electropunk, starting out as a duo back in 1986. After adding new members, changing lead singer in 1995 and releasing six albums in the nineties, they ran out of fuel in 1999. After a ten year pause, Cat Rapes Dog returned to the stage in 2019. Older and only little wiser, but stronger live than ever!
CRYO The mechanical and electronic style that Cryo stands for contains heavily processed sounds as well as simplistic textures. Heavy basslines and drums form the backbone of repetitive, aggressive pattern throughout the music.
Cryo is on the leading edge of Swedish electronic music, constantly seeking new paths and exploring new ways to bring you nothing else than pure perfection.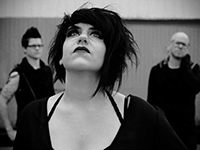 ME THE TIGER was born in Falun, Sweden in 2012 and received international attention after releasing their second album 'Vitriolic'. The lyrics and the band's message is a central part of Me The Tiger. Their skill, however, is the actual craftsmanship. Me The Tiger know how to create pop tunes, balancing the tension between melodic content, hooks and lyrics.
Check out the Artists page for more details.
As usual, tickets for electriXmas are only available online – via this website, or our ticket agent. Check the tickets page for more info and purchasing options. We are of course keeping with tradition & there are a limited number of earlybird tickets available. But hurry, they'll go quickly!