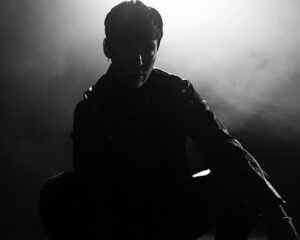 Finally we can announce the last artist to this years lineup. It's been long overdue considering EMMON has been around since 2002 and the early years of the electroclash sound. But she's back, stronger and darker than ever with a brand new album RECON, launched to critical acclaim at the beginning of October.
'RECON' is a ruthless EBM-album, packed with thundering basslines and gritty synths, all coming together seamlessly under Emma's characteristically smooth soprano vocals. The industrial-club romanticism and pumping beat takes the listener on a journey through well thought out lyricism that carry a red thread throughout the 10 tracks. Emma goes on to explain: "The new songs have become harder and got a darker costume. Musically, I went back to my creative roots and to the sound of  the 00's electroclash scene that Emmon was created and descends from. Mixed with progressive old school synth in a postmodern production that is primarily produced to be performed live."
We're excited to be able to welcome EMMON to this years electrixmas and look forward to an amazing show!
Check out the Artists page for more info and buy your tickets online here!