There's a lot going on still here at electriXmas HQ, but we're now delighted to be able to announce the next two artists for this years lineup!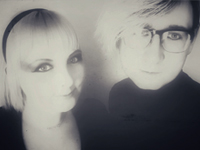 PROMENADE CINEMA invoke 'danceable darkwave' with memorable hooks and opulent melodies, striking a perfect balance between brooding synthwave, euphoric electro-pop and emotional synthetic orchestration.

With incredible albums of intricate storytelling and gorgeous synth work the English duo PROMENADE CINEMA is set to become one of the best modern synthpop bands in the world.
If you missed their last performance at electriXmas in 2019 then now's your chance again! We're delighted to welcome PROMENADE CINEMA back to the electriXmas stage!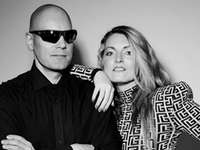 SOFTWAVE is a prominent synth-pop duo from Denmark known for their distinctive sound and evocative lyrics. Established in 2014, inspired by Erasure, they released their debut EP in 2016 "Together Alone". Since then they have released two albums as well as a string of singles and EPs.
Comprising members Catrine Christensen and Jerry Olsen, SOFTWAVE has gained international acclaim for their ability to create music that resonates deeply with listeners. With a string of successful releases and a dedicated fan base, SoftWave continues to push the boundaries of the synth-pop genre.
We're delighted to welcome PROMENADE CINEMA & SOFTWAVE to the electriXmas stage!
More artists will be announced soon. Check out the Artists page for more details.
As usual, tickets for electriXmas are only available online – via this website, or our ticket agent. Check the tickets page for more info and purchasing options.